Senior Editor – Mike Diamond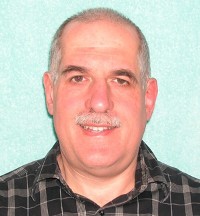 Mike Diamond has been collecting, researching, and writing about error coins since 1997.  He currently writes the thrice-monthly column "Collector's Clearinghouse" for the national coin weekly Coin World.  He usually has at least one article in every issue of Errorscope, the bi-monthly magazine of CONECA, the Combined Organizations of Numismatic Error Collectors of America. Mike served as President of CONECA for two full terms and was a board member for several cycles previous to his election as President.  He is one of two error examiners for the club.
 Mike has discovered, defined, or refined the understanding of countless error types of the years, including design ablation errors, stutter strikes, invisible strikes, ejection impact doubling, stiff collar errors, "greasy ghosts", atypical chain strikes, external chain strikes, rim-restricted design duplication, die subsidence errors, and surface film effects.
 Mike was instrumental in developing MADdieclashes.com, a site dedicated to the world of unusual die clashes and also is a co-author on Traildies.com.
Contributing Editor – BJ Neff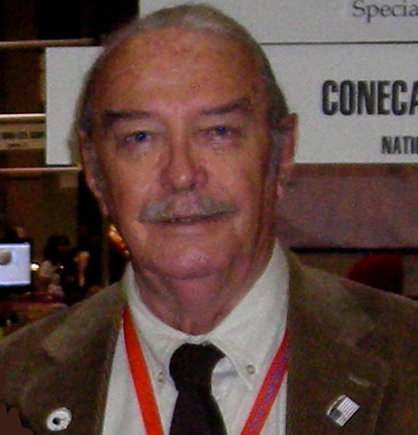 Robert (BJ) Neff became interested in numismatics after retiring with honors from the U. S. Navy Submarine Force in October of 1982. He spent 21 years of service on 4 different submarines in both the Atlantic and Pacific Oceans. BJ Neff retired from the service in Hawaii, while stationed at NSTCP, teaching anti-submarine warfare.
At first, the main focus of his interest in this hobby was with the United States Lincoln and Indian head cents. However, in 2003, after discovering his first accredited variety Lincoln cent, he became enamored with error and variety coins. Since that time, most of his efforts have been devoted to that sector of numismatics.
While serving in the U. S. Navy, he became a qualified instructor and he has taken this learned skill to conduct presentations on various coin topics for the F. U. N. conventions, the Central Florida Coin Club and other local coin clubs. He has also written numerous articles for FUN Topics, The HUB (NCADD's bi-monthly publication) and ERRORSCOPE (CONECA's bi-monthly publication). His article in the 2009 summer FUN Topics, "Something New from China?" was presented the "Charles B. Fine" award for best article of that year.
BJ Neff is presently an active member of ANA, Central Florida Coin Club, CONECA, Florida United Numismatists, Fly-In-Club and the Numismatic Literary Guild. He is also a variety coin attributer for Coppercoins.com.  Jeanie Neff (his wife) and BJ Neff were presented the Dr. Lyndon King award from CONECA for the most outstanding club member(s) of that organization for the year 2008.
 A few years ago, BJ Neff began a new endeavor and developed a numismatic web site called Traildies.com. This site is dedicated to a die anomaly found on both United States and Foreign coinage called trails / wavy steps.  In mid 2010, BJ Neff and Mike Diamond designed another numismatic web site named www.MADdieclashes.com. This site provides the numismatists with information concerning the many different and varied die clashes that are found not only on U. S. coins, but foreign coins as well. Both Maddieclashes.com and traildies.com are free information sites.
Contributing Editor – Jason Cuvelier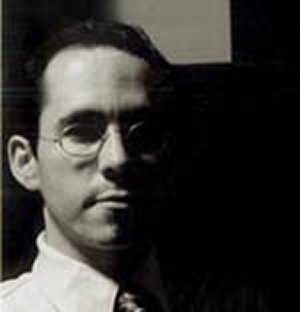 Jason Cuvelier is an artist who was born in Colorado in 1973. At the age of 10 he became interested in type collecting U.S. coins from pocket change and was encouraged by his grandfather, a lifelong collector of coins himself. Always a collector of about everything, from comic books to action figures and stamps, numismatic varieties won out and became his primary interest. In the last few years Jason has been able to combine his expertise with photography and Photoshop to document hundreds of different varieties and errors. He is currently on the CONECA Bod (Secretary) and a moderator at The Lincolncentresource.net.  Jason currently is an artist educator at a high school in Chappaqua, NY. He received a BFA from the Maryland Institute College of Art in 1995, an MFA from Yale University in 1998. Jason taught drawing and painting as a Lecturer at Yale from 1999-2001, worked at Christie's Auction House in New York from 2001-2007. Jason currently attributes for Maddieclashes.com, Traildies.com as well as cataloging coins with Lathe Lines listed on ErrorVariety.com.
Contributing Editor – Jeff Ylitalo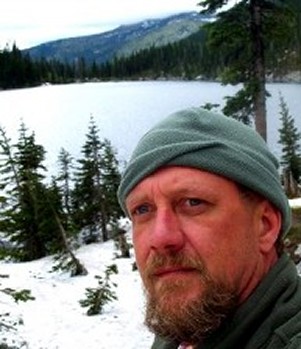 Jeff Ylitalo has collected error & variety coins since 1993. He has avidly researched & written about this area of numismatics since 2006. Jeff is the editor for the Erroscope, CONECA's bi-monthly magazine since 2008. A highly decorated combat veteran, Jeff enlisted in the US Army in 1979 ending his 32 year professional soldiering career as an aviation expert in 2011. Jeff's numismatic interests & inquisitiveness eventually led him down a path which converged with like minded individuals whose ambition & established notoriety in the hobby includes the authors listed above.
Senior Consulting Editor – Fred Weinberg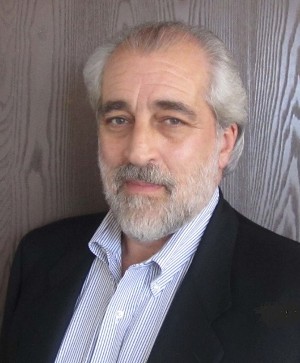 Fred Weinberg is the President of the Pacific Rim Numismatics (DBA Fred Weinberg & Co.) with offices in Encino, California (Los Angles). The firm offers numismatic coin and trading expertise in the areas of United States Rare Gold & Silver coinage, as well as specializing in buying and selling Major Mint Error coinage of all types. The company is an active force in the wholesale market, trading with dealers, banks and investors internationally. He is one of the original 31 firms selected as an authorized PSGS dealer in 1986
Fred Weinberg is a highly respected numismatist, with 33 years of full time experience in the rare coin market. He has provided the numismatic expertise to the Federal Deposit Insurance Corporation (FDIC), Federal Trade Commission (FTC), many U. S. and European banks and insurance companies. He has also been called on by the U. S. Secret Service for his help in determining the authenticity of gold coins and has made hundreds of trips to Europe in the last 25 years, purchasing over $500 million in U. S. gold coins from European banks, dealers and estates alone. He has also worked on cases for the Los Angles District Attorney's Office and many other law enforcement agencies throughout the country.
Additionally, in 1973 he was the only professional coin dealer selected by the U. S. General Services Administration (GSA) to examine and identify the many varieties represented among the 2.5 million Carson City silver dollars held at the U. S. Bullion Depository, at West Point, New York. He has also made special "floor tours" of the Philadelphia Mint to study ongoing changes in the Minting Process.
He is a contributor to the "Red Book" (Guide Book of United States Coins) and has been featured on CNN, Discovery Channel and many local TV news programs in cities across the United States. He is the co-author of "The Error Coin Encyclopedia – 3rd Edition" published in 2000 and the "The Error Coin Encyclopedia – 4th Edition" published in 2004. He has contributed to numerous numismatic books and rare coin articles, including research on the Minting Process and Major Mint Error coins.
His interest in Mint Error coins and currency goes back to the early 1960's. He has a reputation worldwide for being a strong buyer of Major Error coins and maintains an inventory of almost 100,000 pieces. Mr. Weinberg is an in-demand speaker on the topics of Numismatic Errors, the Minting Process and the Coin Industry. He is the authenticator for all Major Mint Error Coins for the Professional Coin Grading Service (PCGS) Mint Error encapsulation program.
An avid coin collector since the age of 12, he understands the interest of both collector and investor. His professional associations include the American Numismatic Association (ANA) (36 years), The Professional Numismatist Guild (PNG) (29 years), The Industry Council for Tangible Assets (ICTA) (19 years) and the Numismatic Literary Guild. He is past President of the Professional Numismatist Guild (1999-2001).
Consulting Editor – Jon Sullivan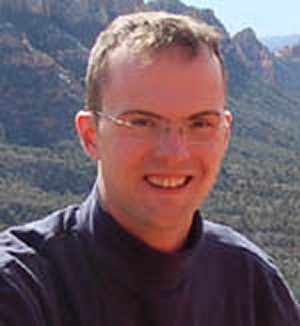 Jon Sullivan became interested in coins when I attended a Civil War relic show which was also being held in conjunction with a coin show. I wandered into the coin show and was intrigued and fascinated by all the coin designs as well as how old they where! I bought several coins and a few weeks later bought a coin price guide and some coin albums and began collecting coins in earnest. A year or two later, I received a book entitled "U.S. Coin Variety and Oddity Guide" by Spadone. The book introduced me to the anomalies which can occur on coins, and I began searching rolls for mistakes, as well as collecting errors and varieties. Later, when I was 13, I decided I wanted to be a coin dealer, and a year or two later, I decided to become an error coin dealer. I currently deal in error coins part-time, and also collect error coins as well as U.S. Type coins. In a few years I will be a full-time error coin dealer.
I live in Tennessee near Nashville, and travel much of year due to my job, which is working as a PDR (paintless dent repair) technician. I fix vehicles which were damaged by hail storms, but due to the small number of hail storms, I have to travel wherever the work is in the U.S. Some of my non-numismatic interests include mountain biking, history, my church, fishing, and business.
Consultant Editor & Web Master – Peter Lukic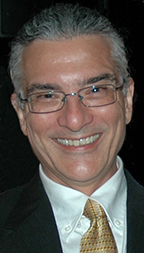 Peter Lukic is an accomplished art director, designer and photographer specializing in print, web and marketing. Based in Northern New Jersey, he has a broad client base and has worked on projects ranging from national magazine accounts to museum installations and catalogs. He is currently the art director of the Garden State Film Festival in Atlantic City, NJ and is working on a variety of marketing and identity projects for his other clients.
Peter is a co-owner of the Lincoln Cent Resource and specializes in collecting Lincoln varieties and errors. Through his work with BJ Neff, he  has helped to do outreach and expand the hobby to a younger generation of potential hobbyists.
Contributing Editor – JC Stevens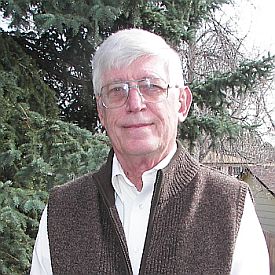 J.C. Stevens is a retired information technology specialist who lives in Colorado Springs, Colorado. He was born in Colorado in 1943.  He graduated from W.J. Palmer High School, Colorado Springs, Colorado, in 1962.  He studied at the University of Colorado at Colorado Springs.  He worked for Cray Research, Cray Computer & MCI.
JC started collecting the Lincoln Cent in the 1950's. He became interested in error and variety coins in the late 1990's.
JC is presently an active member of ANA, CONECA, Colorado Springs Numismatic Society & the Colorado Springs Coin Club.